This article was created by Clear Hayes on behalf of Advertising Week APAC.
Their success is proof of how much it helps to know your market – especially when you are your target audience. The duo has proven time and time again that they understand what their customers want, and by focussing on Generation Z, they've been able to secure their place as global category leaders.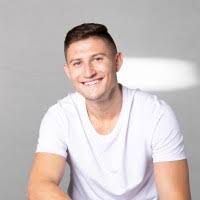 According to Zillenial tamer Nik Mirkovic, Co-Founder of HiSmile, the momentum of success they see year on year comes down to their eagerness to innovate and delight audiences, largely in part to their own in-house research and development (R&D) team.
"It's always about staying two steps ahead of the market. There is a lot out there now in the teeth-whitening category, so we have to ensure we have the best people in-house in R&D to push that needle and move innovation forward for that customer base," he says.
Generation Z has grown up with tablets, smartphones, and instant access to the internet. They're known for wanting seamless experiences from brands, while also demanding authenticity.
Mirkcovic explains this expectation pushes them to strive towards better ways of connecting and engaging: "It's important to be at the forefront of the different platforms in the way that we engage with our customers to always stay a step ahead and to ensure there's a seamless integration with us and the customer and their journey."
Meeting the new demand
Being at the forefront of products is a good way to connect with Generation Z who often take more time to learn more about what they're buying and take in recommendations from their peers. Mirkovic notes it's important to offer these consumers the best options available to stay at the top.
"Our target consumers are always using the latest technologies. So they're always at the cusp of what's coming, what's been, and what's moving forward. So we're always ensuring that we're one step ahead," he says.
The two built this direct-to-consumer company without leaning into traditional advertising channels, yet they know where their audiences are and how to communicate with them, says Mirkovic.
"The way that we look to engage customers differs based on their age, demographic and where they're spending their time and where we can communicate and speak to them. So that message is always consistent, but it's different depending on what platform they're on. So we do try to cover a broad base to reach these consumers," he explains.
The company is a global success story, and it often taps Generation Z with its use of influencers that target wide demographics, notably Kim Kardashians and Connor McGregor.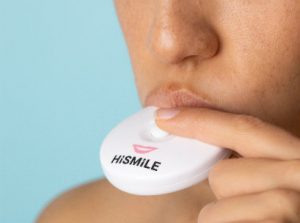 However, Gen Z is the 'referral generation' and HiSmile has keyed into using real customers to do the bulk of their influencing.
"We use real customers as our influencers. At the end of the day, our product is very much results-based. And for us, if we can get it in the hands of our real-life customers and get their honest feedback from it, I think that's going to be the most impactful," says Mirkovic.
This generation is all about community, and creating that relationship with Gen Z's means you are more likely to connect with them in a meaningful way.
"That's something that traditional marketers could really learn from some of these smaller challenger brands. It's about getting out there and communicating, not just yelling and screaming at them," he says.
Bright smiles, a brighter outlook
Ultimately, for Mirkovic, it comes down to the connection between brand and individual that drives organic innovation and success for the business.
"For us, it is super important when starting on any platform, we need to first build that community when it's there. And once we build that community, we can then look to entertain with different products and look to engage and bring that consumer into our world," he says.
This community creates a first-hand insight into who their customers are, and ultimately leads HiSmile to create more targeted and personal experiences for the younger audience.
"By building a community it allows us to communicate day in and day out with that customer, and it allows us to better understand who that customer is and who they could be moving forward," he notes.