As the old adage goes, success has many parents. When a marketing campaign has been a hit, it's amazing the number of people who have their tales of how they were involved.
But what we hear a lot less of is the fuck ups. The genuine mistakes people made in business which ultimately let to them being better. The most memorable interviews and conversations I've ever had with people in the industry have been the candid mea culpas, where a ball was dropped somewhere and the proverbial hit the fan.
So it was refreshing to hear the story on the Face 2 Face podcast from Vinomofo founder Justin Dry, explaining how the wine sales startup wasted a whopping seven figure sum on a "super indulgent" ad campaign he admits he'll be "forever embarrassed about".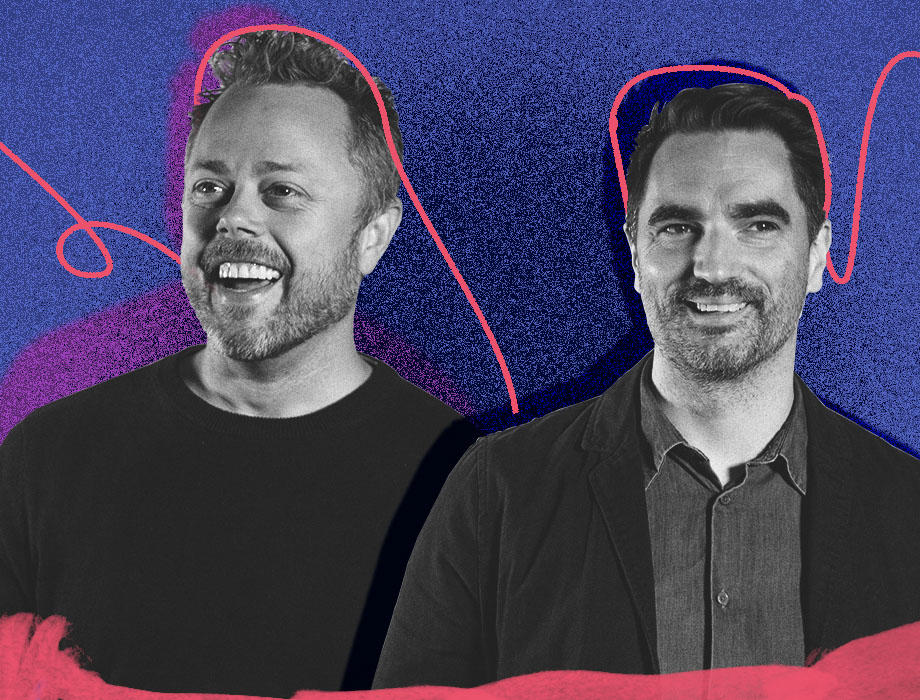 It was a story which almost wasn't told. The afternoon before we recorded the podcast the interviewee we had lined up and spent a long time preparing questions for dropped out. Cue panicked conversations and several of us trawling phone books for someone who was high profile but also available the next morning at 9am. Not an easy feat.
Fortunately Justin was available, and more importantly, really keen to tell the story of the marketing campaign he wishes he hadn't done. Which, with my journalist and content hat on, was an absolute godsend.
And the story is interesting. He tells it better on the podcast, but in a nutshell a couple of years back Vinomofo raised some money, and decided to use a good chunk on marketing. After much toing and froing about where they should spend it, they decided to diversify from their successful digital and social strategy and make a brand campaign because "we need to do what big businesses do".
The 'DECIDE' campaign was the result. It's a nearly three-minute ad for the wine brand featuring a man deciding to give up the suburban life and go and live in the wild, until he decides he's missing wine. Judge for yourself.
It's an ad that might have worked 20 years ago (and I stress the 'might'), but there are so many things wrong with it in a modern marketing sense I don't have enough time to go into them here.
Justin sums it up well: "In hindsight, core message would have been kind of important in this, you know – like anything related to Vinomofo throughout the journey would have been nice. You see the brand and you're like 'that's our website'. That was at the end."
It's a brand campaign minus any branding. Not the best way to spread awareness of your existence to the masses.
So what was it that went so wrong here? For a start the campaign was based on someone's (not Justin's) dream – always an interesting place to come from for your creative idea.
And Justin admits there was also a failure of bravery in the moment to take control or pull the plug: "You get carried away throughout the process, you know that there's so many things going wrong within this, but you're in you know, so you're trying to get to the end."
That's not to say the strategy of going mass media was wrong – we're seeing many digital-led companies using traditional media channels to build on their brand messaging – it was the execution that killed it.
The ad didn't perform well, and while it drove some "efficiencies" on the digital channels it didn't do anywhere near enough to justify the massive outlay. Justin admits they would have been better off sticking to their knitting.
Today the company is expanding its marketing horizons in different directions, through a tie-up with well-known digital svengali and sometime winemaker Gary Vaynerchuck, to sell his Empathy Wines range in the market. And Justin shares some interesting insights in filming content with one of the world's biggest business influencers.
On the surface this is a story about wasting quite a lot of money on a marketing campaign. But I'd argue that by having the bravery to talk openly and honestly on his experiences and lessons from what has happened, Justin has in fact made an investment in anyone who takes the time to listen and understand them.
So in the long-run the rest of the industry will be the big winners, because, often, we learn more from other people's mistakes than we do from their successes. The more people who feel empowered to share openly, the better it'll be.