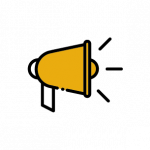 You've got a great story that's waiting to be told, our skill is in helping you find it and show it to the world.

Our proactive approach to PR puts you at the heart of the right conversations and positions your brand as true thought leaders.

We've helped businesses build profile across a range of different trade and national media across APAC, from press releases to proactive pitching, interviews and media training.

We ensure our clients create the right headlines and become a go-to for journalists.
Find out why many of the world's biggest brands trust Clear Hayes to create their messaging.